Welcome to Thomas Insights — every day, we publish the latest news and analysis to keep our readers up to date on what's happening in industry. Sign up here to get the day's top stories delivered straight to your inbox.
"Education is the most powerful weapon which you can use to change the world," said Nelson Mandela.
An estimated 2.1 million manufacturing jobs may be unfilled by the end of this decade. According to a 2021 report by Deloitte and The Manufacturing Institute, companies are struggling to find skilled workers.
Training and education are critical to closing the skills gap.
We'll dive into some of the issues the education system is facing and how technology can help, but first let's take a look at some positive stories in education.
Inaugural Celebrating Engineering Innovation Winner Inspires Students
Former marine and retired electrician Richard Williams recently won the Advanced Product Development Resource Center's (APDRC) Celebrating Engineering Innovation contest.
Corporal Willy, as he's known, is a SolidWorks certified instructor with a passion for volunteering his time teaching — he's taught young people how to put bridges together and achieve movement through gear trains — and motivating them through his Tech Talks.
Williams went into the U.S. Marine Corp at 17 years old. He told Thomas Insights: "When I was honorably discharged in one piece I wanted to help our family build America."  
"Our whole family of men worked in the construction industry in different trades, and we have a long, glorious history of building the New York City skyline you see today," Williams said. "Even my mother had a great career in electronic assembly work making circuit boards before machines could make them. She was so good at it that NASA and the Grumman Aircraft Corporation on Long Island asked her to work with a small team of other women to make the circuit boards that would be installed into the Landing Excursion Module that brought our astronauts to the moon and back."
Unfortunately, his own construction career was cut short due to an injury to his leg caused by another contractor on the job, which resulted in three operations and 15 months of physical therapy. Williams used his forced retirement to learn how to use a CAD program, enabling him to digitize his ideas.
Now, he volunteers his time speaking in elementary schools and at colleges. "I wanted to help young people see what they could achieve for themselves in the many different technical careers out there," Williams said. "I'm still serving my country as I was taught very early in life as a Marine."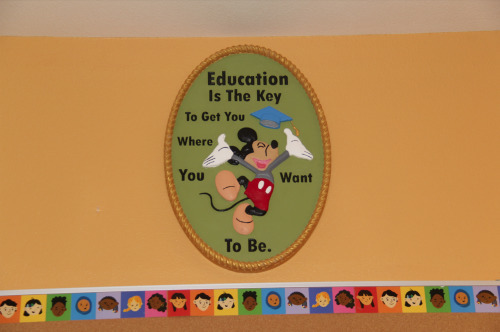 Vermont Classrooms Get Access to Augmented, Virtual Reality
Imagine learning about Roman history through a virtual reality experience that lets you explore the Colosseum almost as if you were there in person. That's what more students are getting the opportunity to do, thanks to emerging technology.
Consolidated Communications' Consolidated Connects Educational Grant Program recently awarded a $4,500 grant to Orleans Central Supervisory Union (OCSU) in Vermont that will provide augmented and virtual reality opportunities to educators and students.
"We're grateful to Consolidated for their generosity in giving our kids a chance to build skills and experience in a technology that has many possibilities," said OCSU educator Charles Supernaw.
The students will be given the opportunity to use virtual apps and Oculus virtual reality headsets to engage with virtual environments.
12-year-old Girl Headed to College Wants to Invent Medical Technology
At just nine years old, Florida student Sawsan Ahmed earned her high school diploma. Last month, she earned her associate degree from Broward College. Now, the 12 year old is headed to the University of Florida to study chemistry, biology, and computer programming.
She says: "Their courses with Python programming through biology really caught my interest."
Ahmed, whose father is a doctor, reasons that she can save lives if she invents medical technology.
Amplifying the Education System
To find the next generation of workers, STEM education should be introduced early to students. Access to a variety of digital tools and emerging technology throughout one's education can encourage learning and advance understanding and skills no matter what career path one decides to take. The ongoing pandemic is continuing to present obstacles, but technology can provide solutions for remote learning, inspire students in new ways, and offer ongoing education to workers.
COVID-19-related Challenges Within the School System
The education system is facing a number of challenges:
COVID-Testing
Testing for COVID-19 has become a burden for the school system reports EducationWeek: "Figuring out which tests to get, how often they should be administered, where to send them for accurate results, how to pay for them, how to convince people to use them, and what policies to enact around them — all of these duties extend beyond the typical daily mission of a school system and its employees."
Technology Overload
Educators are dealing with how to educate students that have a difficult time accessing and using technology as well as sitting in front of a computer all day. On the flip side, they often need to combat students addicted to their smartphones.
Loss of Caregivers
Children have lost caregivers. In some cases, teachers, who are grappling with how best to support their students, have started fundraisers to help those students who have lost parents due to COVID-19.
Not Enough Teachers
Classrooms have become unmanageably large, which has been exacerbated due to staff shortages. Teachers experiencing burnout and anxiety are leaving the industry amid the Great Resignation.
Furthermore, there aren't enough substitutes to cover teachers who are getting ill from COVID-19.
Utilizing Technology in Education
Equitable access to advanced technology can help students of all ages and experience levels better understand subjects, learn new skill sets, and feel more comfortable in the learning process.
Virtual reality creates safe conditions for learning: "When you use VR to place your students in an authentic challenging but safe situation that raises ethical and value-driven questions, you allow students to better understand their own reactions, learn from their mistakes and develop a much deeper sense of empathy, creating a more impactful learning opportunity," says Ithai Stern, the academic director for Insead's immersive learning initiative. 
STEM should be prioritized in public school education: Dr. Sal Menzo, the superintendent of the Wallingford Public School District, spoke with Tony Uphoff about how to get community buy-in for STEM initiatives in this episode of the Thomas Industry Update Podcast.
Companies can partner with high schools:  One of the largest automakers in the world is helping to fund a manufacturing academy at a Detroit high school. Investments like this benefit students and manufacturing businesses.
Access to digital tools can help address the skills gap: "If you fail to provide this 'Youtube generation' with impactful training experience, you'll likely see mass attrition of new hires," cautions this Thomas Insights contributor.
Image Credit: Thomas
Maryland Launches State Supply Chain Resiliency Program
Next Story »
More from Industry Trends
https://www.thomasnet.com/insights/how-the-education-system-can-take-advantage-of-technology-amplify-friday/